A full day of applied learning and discussion,
delivered by
the best in the industry
including Anna Maria Mazzieri (ISRM & The School), Mike Grice (Movement Therapy Education) plus many more. 


Leading speakers
from across the industry and associations
impart their knowledge
and sharing their experience around the use of soft tissue therapy, that you can use the very next day in clinic
to
improve your patient outcomes.


Bringing the workshop to your screens, so you can spend a day doing the things you love! 


What's included?
✔

A full day of high quality in depth sessions and Q&A from industry leading clinicians and teachers.



✔

Learn and revise practical soft tissue techniques, that you'll be using everyday in clinic.



✔

Learn how hands on and hands-off can be used effectively together.



✔

All the recordings available for unlimited viewing afterwards.



✔
CPD Certificates
available for every session.
This is more than just your typical CPD course or theory session - top clinicians and teachers show and teach you practical, take home learning that you can implement immediately.


Brought to you by SIF who run both Therapist Learning and Sports Injury Fix and have a track record of delivering results for therapists across the professions.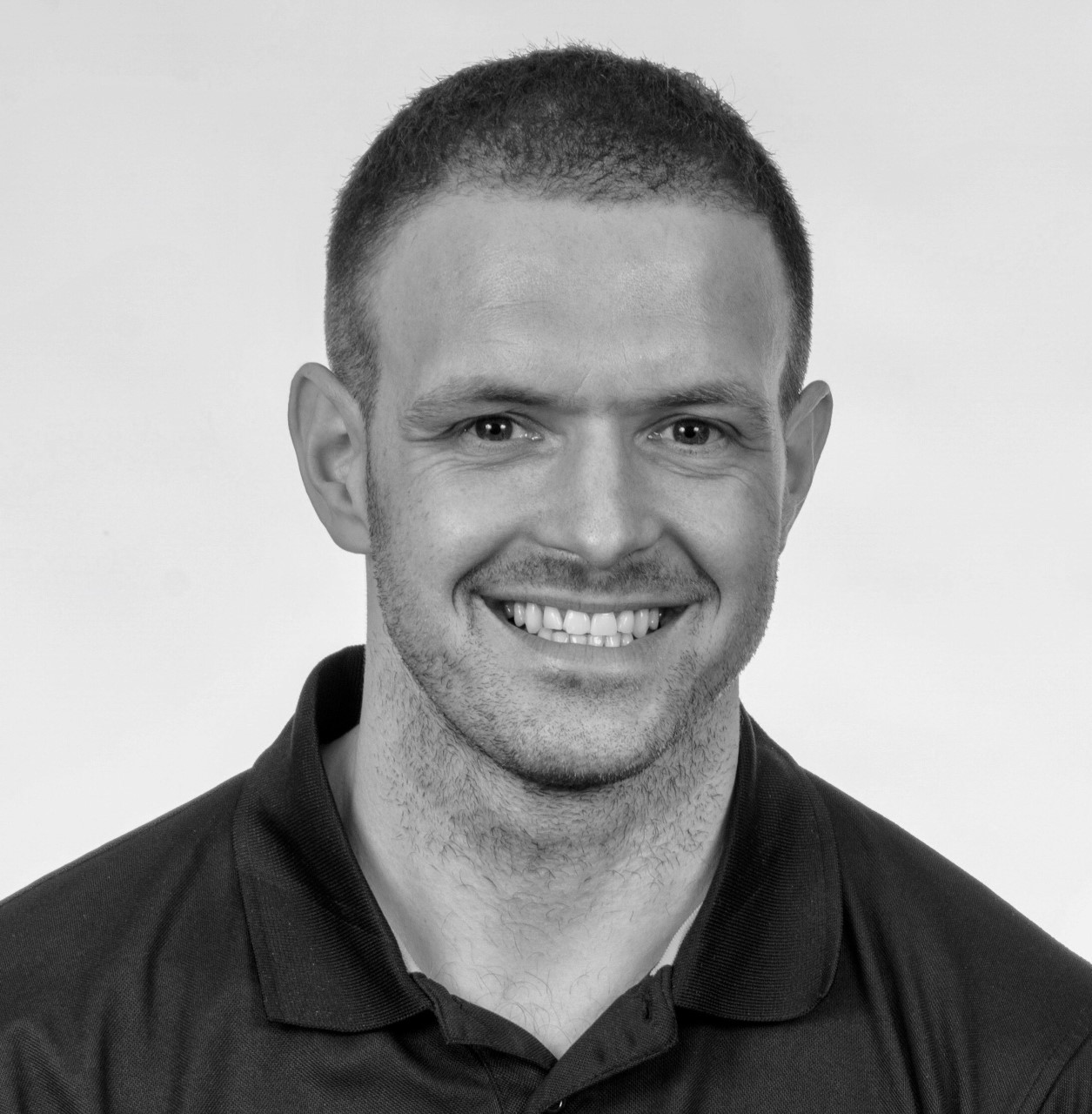 Mike Grice
Mike is a Registered Osteopath & Clinical Anatomist with over 20 year's experience in the Health and Fitness Industry.
Mike started his own training company in 2003 specialising in Health, Fitness and manual therapy training (Movement Therapy Education). He lectured on the FdSc and BSc Sports Therapy programmes at University College Birmingham and has been a guest lecturer at Universities throughout the UK and Europe. 
Mike is a lead tutor/advisor for Movement Therapy Education, Elite Therapy Education, RockTape and NAQI and regularly teaches courses for Premier League and Championship football clubs. 
Mike has held consultancy roles with Boots, Pera Products, Startrite, Brytespark, MicroScooter and Convatec playing a key role in the research and development of new products and education systems.
Mike regularly presents at conferences including Therapy Expo, FitPro, International Fitness Showcase, Good Health Show and also presented at the 2014 IOC world conference for Injury Prevention in Monaco. 
Mike runs Movement Therapy Clinics in Birmingham where his team put all that Movement Therapy Education teach in to practice.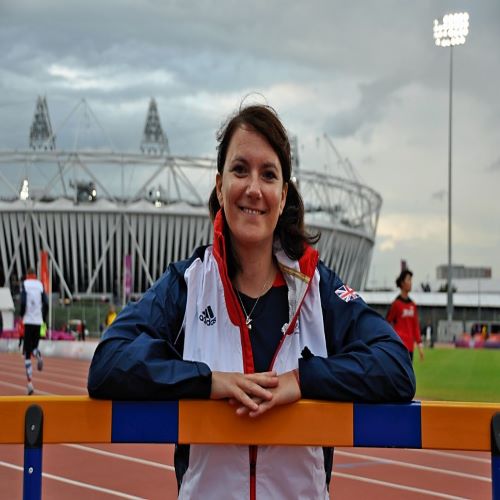 Paula Clayton
Advanced Clinical Specialist Physiotherapist.
MSc Physiotherapy, MSc Sports Injury Management, MCSP, HCPC, UKSAC, ACPSEM, MSMA 
Paula is an advanced clinical specialist physiotherapist within a private hospital and in private practice, she has been specialising in sports injuries for over 20 years, with an elite sporting background in Premiership and Championship football, The English Institute of Sport and British Athletics.
 Paula has been involved in three Olympic Games including London 2012, multiple World and European Championships and Commonwealth Games. Paula has also been working within the medical team for Help4Heros/Invictus.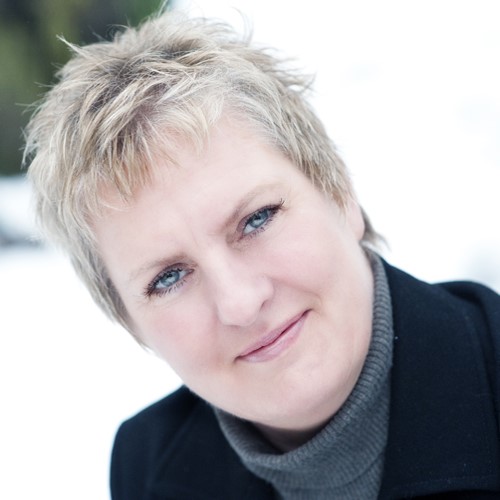 Susan Findlay
Susan's first love is dance, sport, anything to do with the joy of movement. She trained as a nurse in Canada but soon left the profession when she came to the UK as she wanted a deeper connection with her clients. 
For many years she worked in both health and fitness, teaching 20+ classes a week and running GP referral schemes. She wanted to make better use of all her knowledge which led her to retrain as a Sports Massage and Remedial Soft Tissue Therapist. 
Currently she is the director of NLSSM and specialises in teaching Oncology Massage. She is the author of Sports Massage: Hands on Guide for Therapists and is the Sports Massage feature writer for Massage World. She volunteers her time as a board member of GCMT.  
More importantly she still has a clinic in North London and keeps current with new skills. Join her on Massage Mondays for free weekly massage videos www.susanfindlay.co.uk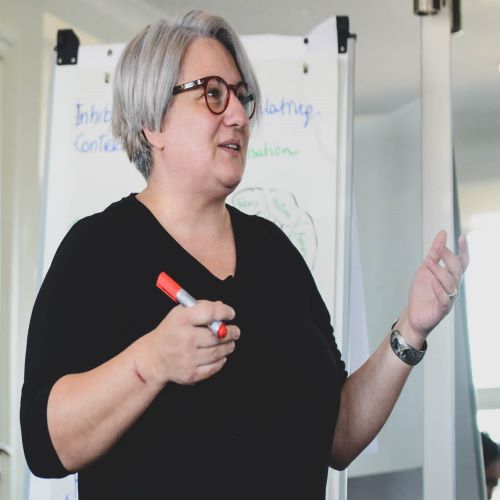 Anna Maria Mazzieri
Anna Maria is a Soft Tissue Therapist and Educator living in the South West of England where she enjoys life with her family and dog and where also her Clinics and Schools are based.
With 20 years of clinical experience and 15 educating new practitioners, Anna Maria feels privileged to have witnessed the growth of Soft Tissue Therapy within MSK care and having a part in shaping the process by being actively involved in the development of curriculum and introducing Evidence Based Practice in Soft Tissue Therapy training.
Together with her colleagues and friends Matt Scarsbrook and Becky de Mott Horton, she has created a grass root movement The Massage Collective which, through their courses and podcast, aims is to support Massage Therapists of all levels being comfortable with current Evidence based practice.
As a practitioner Anna Maria is particularly interested in the complexities of Shoulder Pain and her approach to treatment sees the integration of massage and movement approaches with psychologically informed concepts where she brings in her other great interest: the use of language with people in pain.
A former player herself, now Anna Maria enjoys watching her local rugby team and despairs behind the 6 Nations performances of her beloved national Team Italy.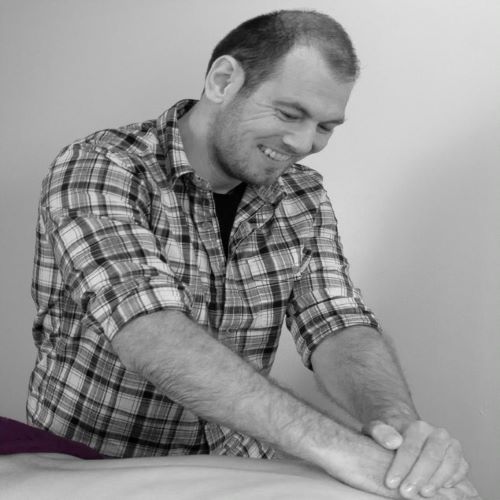 Matt Scarsbrook
A Soft Tissue Therapist by day, and a human trampoline for his two toddlers the rest of the time, Matt loves a decent massage! 
As coordinator/tutor for The School, one-third of The Massage Collective producing The Massage Matters Podcast and a neuroscience masters student, driving forward the understanding and education of manual techniques in MSK care is his passion.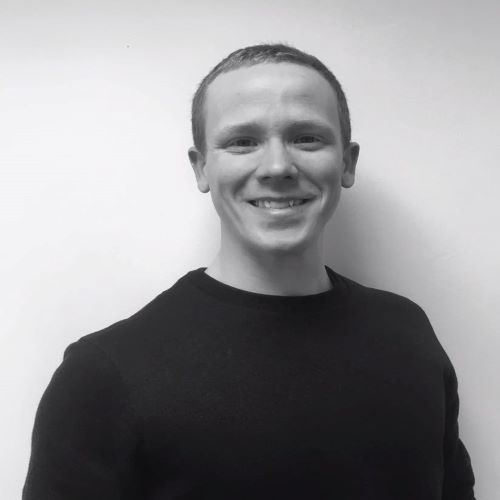 Chris Kitson
Chris is a MSK Therapist and Performance Coach with over a decade of experience in the Health and Fitness industry.
He started his career in Personal Training and team management, before integrating Sports Massage and Remedial Exercise in to his practice. Chris then expanded the depth of his clinical knowledge through gaining a Masters' degree in Osteopathy. He has since lectured numerous times at colleges, as well as professional conferences. He leads workshops across the country for teams of therapists, coaches, and athletes as well as being the lead tutor for Movement Therapy Education in Leeds and heading the Injuries module on the BTN Practical Academy.
Chris has worked with a wide audience ranging from geriatric clients wishing to improve their quality of life, through to GB athletes in various sports in both therapy and coaching environments.
His new business venture is 'Endurance Therapy & Performance' where he primarily works with Endurance athletes on rehabilitating injuries, reducing injury risk, and improving performance. As a competitive Triathlete himself, he loves working with a sport that is close to his heart.